With more than 25 years of experience supporting people with disability, we know how important that it is for you to live the life you choose. At Collaborative Disability Care, we help those who are living with a disability to access and live the way they choose. Our disability care services in Penrith and the surrounding region can work closely with the individual, their families and other involved health professionals to tailor available services, working towards the best mix of support for each person we assist.
NEW Kellyville SIL OPEN NOW
We are opening the doors to our NEW Supported Independent Living home in Kellyville and the place is spectacular. We are looking for females who have NDIS SIL funding. The house is wheelchair accessible and is available now!
This home will not disappoint, with spectacular marble counter tops in the kitchen and bathrooms, 2 oversized bedrooms and 4 living rooms throughout the home, 3 bathrooms and 5 spacious bedrooms and 2 courtyards and an alfresco area, you will not believe your eyes.
Contact us on hello@cdcare.com.au for more details.
The team can help you find the right providers for you, assist you to get those services set up

We listen to you because we believe you should be able to choose where you live
Our disability support services are collaborative – We assess your goals and needs, listen to how you want to achieve this, and offer the services needed to reach your goals.
Our Approach
Collaborative Disability Care specialise in working with you, taking a collaborative approach to help you feel comfortable, safe and cared for in your own home as you truly choose. We'll treat you with dignity and respect, supporting you to improve your quality of life. Our care is delivered at home and in the community. For your peace of mind, our team members are trained specifically to provide in-home care and support.
Contact us today to see how our NDIS and Disability Services can help you live the life you choose.
We tailor our services for you. These are just a few of the services available:
Coordination of Supports & Support Connection
Assistance with Daily Life Activities
Social Community and Civic Participation
Independent Living Support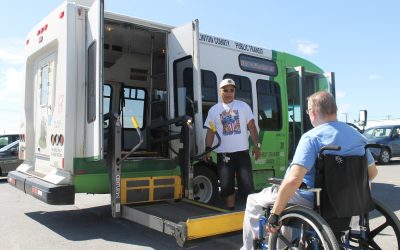 24 Hour Care and Live in Support
Our support coordinators provide assistance for you to access the services you need specific to your needs and develop a unique plan that ensures that individuals have the level of support that is needed in all areas of life. This includes weighing impact on your daily life, helping you access funding and support programs, allied health professionals, assist you to negotiate service agreements, and coordinating your supports.
We can assist you whether it's your first time access the NDIS right through to your plan reviews.
Our coordinators bring together a range of service providers, such as health professionals, social groups and carers. We also provide advice and information on supported living options and provide advocacy at every step.
Our team is available to answer your questions and concerns. We provide ongoing support and assistance and are here to help you get the most out of your plan the way you choose.
Independent Living Support
At Collaborative Disability Care, we know how important individuality is. That's why we prioritise support services that help maintain independence. Access to independent living is the highest priority and critical for gaining autonomy and self-sufficiency. Our independent living support services can include and are not limited to:
Assistance with finding and applying for vacancies in independent living communities
Support with moving into the new home
Ongoing support to ensure that the living situation meets individual needs
In-home assistance for housekeeping & meal preparation
Through our integrated approach of all available services, we strive to align independent living with all other available support services.
Assistance With Daily Life
Our participants are at the heart of everything we do and we realise living with a disability can make everyday tasks more challenging. Whether it's shopping, cooking or attending medical appointments, our support workers will provide professional assistance to help complete daily tasks. Daily assistance can include help with shopping, laundry, household tasks and getting to medical appointments. We can also advise on equipment that may be able to assist, such as mobility aids, communication devices and other assistive technologies available. We aim to assess the available options and organise the specific services needed to make every day a little easier.
Transport services are available and can be organised by our team. We can ensure that individuals have complete access to the local Penrith region and the wider community easily and safely. The community transport services that are available include:
Door-to-door pick up & drop off
Assistance using public transport
Booking taxis
Travel training & coaching
Support getting a driving licence
Accessible vehicles for wheelchairs
We provide staff 24 hours a day to assist you with your support needs.  We believe in matching like-minded disability support staff, who are highly trained, reliable, and very excited to support you in your home.
We endeavour to ensure that the support worker that assists also aligns with an individuals' personality and supports in a way that is a comfortable fit for all.
Care may be required outside of usual working hours, which is why we can organise 24-hour care support in Penrith to those who need it the most. No matter what is needed we can assist with finding the best options for individual needs. The 24-hour care services available in Penrith and surrounds can include:
Assistance with personal care including bathing and dressing
Household daily activities including meal preparation and laundry
Property maintenance including gardening and cleaning
Supervision of medications & treatments
Companionship & emotional support
Contact Us
If you have any questions concerning our services please get in contact with our office