Supported Independent Living Penrith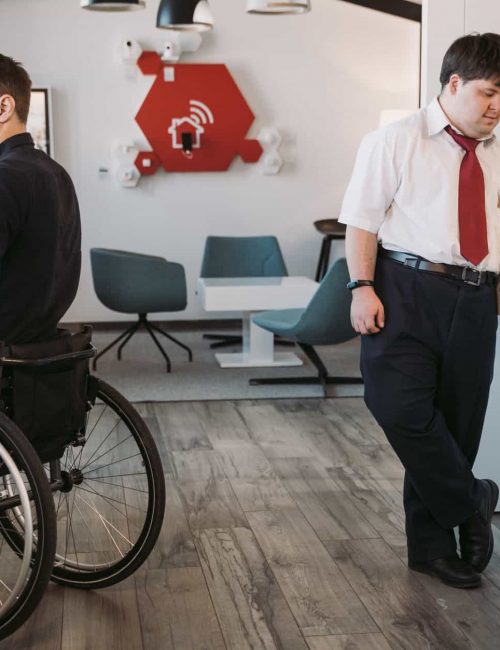 Supported Independent Living
At Collaborative Disability Care we listen to you because we believe you should be able to choose where you live and who you live with. We support people with disabilities to live in a shared independent living arrangement. Shared living arrangements offer a fantastic opportunity for residents to live with people they choose, meet social needs, live with people who share similar interests and are similar in age and we ensure we maximise your independence while getting the support you need to live life the way you choose.
Residents are supported to access the community to engage in vocational, educational and recreational activities of their choice and to take an active role in the home including participating in meal preparation and choosing social activities with their housemates and friends in the community.
When you live in a shared residence managed by Collaborative Disability care you will:
Individualised, Person Centred Support
Our dedicated staff are well trained to support clients with various needs.
Your Home, Your Personal Space
Your home is a place where you can be yourself, enjoy the group time, but also have a private bedroom.
Learn & Apply Independent Living Skills
In your new home, you will be supported to live as independently as possible. You can prepare your own meals with assistance, take part in domestic tasks and even do your own shopping.
At your new home, you will enjoy a variety of supervised indoor and outdoor activities from shopping to movie nights and gardening in the backyard.
Before you make a decision on where you will live, we invite you and your family to visit the property, chat to our team.